10mm Caesarian Roman Army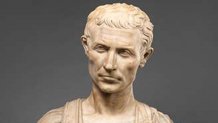 10mm Caesarian Roman Army
by kieven day
10mm Caesars Army, the army he conquered Gaul with, and the army that crossed the Rubicon and started the bloody civil war.
Here is only preview of the project. See full info, rewards and updates on main
project page
.
Project start:
5 June 2018
Project end:
17 July 2018
Last update:
22 August 2018
Next update:

~

Never

(we think)
Last project rescan: 2 hours 56 min ago
References
No references was added. Every user can add them.