Painted 28mm (1/56 scale) Tanks and Vehicles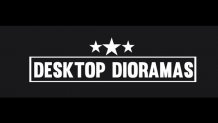 Painted 28mm (1/56 scale) Tanks and Vehicles
by Desktop Dioramas
Desktop Dioramas is offering high quality Painted 28mm tanks and vehicles that have been done by Veteran's and Disabled Veterans.
May 2017, Janesville, WI, US
Here is only preview of the project. See full info, rewards and updates on main
project page
.
Project start:
18 May 2017
Last update:
1 January 1970
Next update:
~ we dont know, really.
Last project rescan: 15 hours 52 min ago
References
No references was added. Every user can add them.