Black Scorpion miniatures
Black Scorpion Miniatures was founded in September 2005 by miniatures sculptor Adam Clarke (Adam Stuart Clarke).
Adam's interest in miniatures started from a young age like many others in his nearest GW store. Gaming was soon pushed aside for the love of the miniatures themselves, in particular painting them. Trying to improve with each miniature.
Adam started sculpting at the age of 18. At first simple conversions for the miniatures he intended to paint. Then on to sculpting and designing miniatures from scratch. This quickly became his chosen profession.
At 21 he moved to Nottingham to work for Games Workshop's studio as a sculptor. In 2004 he moved to Spain to start the ground work for Black Scorpion miniatures. Also working freelance for companies like Privateer Press and Reaper miniatures amongst others.
Returning to England to launch Black Scorpion in 2005, the company was a rapid success. It's grown from strength to strength to this day. The graphic style and consistency of having the same sculptor throughout the range coupled with great value, proving a hit with customers.
Adam has a swift sculpting style but also paints fast. Many are surprised to hear he also does all the painting you see on the website!
Suffice to say all his time is taken up with Black Scorpion and he no longer takes on any freelance projects.
Adam currently resides in Devon. When not sculpting or painting enjoys traveling and is also a keen chess player . He can be found behind the stand at most Black Scorpion trade shows.
Нет описания на русском языке. Любой может его добавить, но пока не дошли руки.
This is not official page of this company. Use links under company's logo to go to official site.
---
Can't find your miniature? Add it.
---
Crowd Funding Projects from Black Scorpion miniatures
Last Patrol
Return of the classic 32mm US Marine modern miniatures by Black Scorpion. Remastered for slotta bases and in resin.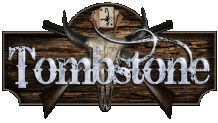 Tombstone: Old West tabletop game and miniatures in 32mm.
Old west gaming rulebook available in English, French, Spanish, German and Italian. Over 110 32mm resin miniatures!
Setting:
Pirates
32mm
April 2017, Torquay, UK, GB
---
Reviews and Links about Black Scorpion miniatures
There is no reviews and articles links. Add one!
---
---